SPRING PICTURES AND CLASS PICTURES
FRIDAY, MARCH 7TH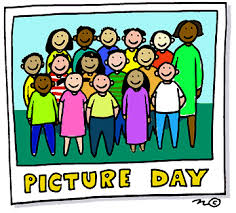 SPRING PICTURES AND CLASS PICTURES WILL BE TAKEN ON MARCH 7TH. CLASS PICTURES NEED TO BE PRE-PAID AND ARE $10.00 EACH. PLEASE SEND YOUR MONEY AND THE ENVELOPE THAT WAS SENT HOME BACK TO THE SCHOOL ON OR BEFORE MARCH 7TH. INDIVIDUAL SPRING PICTURES DO NOT HAVE TO BE PRE-PAID. PROOFS WILL BE SENT HOME WITH AN OPTION TO BUY THEM. THE BACKGROUND HAS CHANGED THIS YEAR SO THE PICTURE WILL BE A FULL BODY SHOT OF YOUR CHILD. REMEMBER TO DRESS THEM APPROPRIATELY. IF YOU HAVE ANY QUESTIONS, PLEASE CALL THE SCHOOL.
---
Important Announcement for Parents:
PowerSchool accessibility is now available to parents or legal guardians. Those choosing to do so may access their child's grades/attendance/assignments from home computers or any device with internet service.
Each parent will setup his/her own account and then add his/her student's access ID and password which is provided at the school. To receive this access ID and password, parents/guardians must see the Data Manager at the school. A picture ID will be required for confidentiality verification purposes.
This information will not be released via telephone, email, regular mail, or in correspondence through students.
***PLEASE KEEP YOUR PASSWORD THAT YOU CREATE IN A SAFE PLACE. THE SCHOOL DOES NOT KNOW THE PASSWORD THAT YOU CREATED. IF YOU NEED ASSISTANCE, PLEASE FOLLOW THE LINK IN POWERSCHOOL TO HELP YOU RESET YOUR ACCOUNT AS THE SCHOOL CANNOT ASSIST YOU WITH THIS.***
Click on the latest news to find the Parent Sign in link
---
Spirit and Pride North Apparel Orders:
Thank you for supporting North Elementary School. We have a variety of school
logo apparel remaining in inventory and would like to offer you the opportunity
to purchase these items at greatly reduced prices.
Click this link to see the savings:
http://www.spiritandpride.com/sap/SAPHomePage?persontype=student&schoolid=0000266222&type=2&utm_campaign=SAP2Online2