Mission Statement
CASWELL COUNTY SCHOOLS MISSION STATEMENT
Schools, parents, and communities working together to make a difference in our future.
(Adopted 1992)
---
Caswell County's Elementary Curriculum:
The Caswell County school system is committed to building strong academic, social, physical and emotional foundations. The goal of the elementary curriculum is to provide students with this foundation through a well-rounded educational program, using high quality instructional materials and strategies. Each grade level curriculum is aligned to the new Common Core State Standards and the North Carolina Essential Standards. The curriculum reflects and encourages differentiated instructional practices, technology integration and application and active student engagement.
---
About The School
CASWELL COUNTY SCHOOLS
---
At North Elementary, our students develop Panda Pride by demonstrating…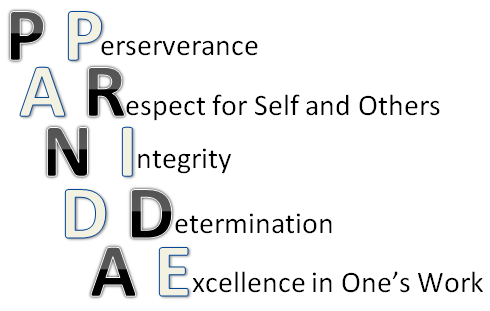 ---
School Information
School Colors Black and White
School Mascot The Panda
School Hours 8:30 AM – 2:55 PM
Principal Carla Murray
Data Manager/Bookkeeper Jami Eckemoff
Secretary Bushia Moore
Main Office (336) 388-2222
Fax Number (336) 388-5522
School Website http://north.nc.cce.schoolinsites.com/ or our Facebook page