Kindergarten Summer Reading List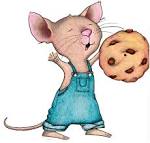 Suggested books to read with your child this summer are listed below. There are some specific titles but most of the suggestions are based on popular characters. These books can be found in bookstores and the public library.
· Biscuit Books
· Franklin Books
· Clifford Books
· The Berenstain Bears books
· Curious George Books
· Dr. Seuss Books
· Little Critter Books
· Alphabet Books
· Number and Counting Books
· If You Give a Mouse a Cookie
· If You take a Mouse to School
· Panda Bear, Panda Bear What Do You See?
· The Very Hungry Caterpillar

We hope you enjoy reading some of these great books this summer!